Deen van Meer
---
Living a scene photographers dream
Meet Deen van Meer. Almost two years ago he left his motorbike and photo studio in Amsterdam and set up camp in Brooklyn, New York, together with his wife Anya, a graphic designer.
Scroll down to read more
Report by Maarten van Nispen:
Deen his first scene photography session for Stage Entertainment goes back as far as our first production of My Fair Lady, the Netherlands 1994. His signature production, however, was Disney's Aida in 2001. Many big musicals followed – Titanic, Mamma Mia!, Tarzan, 3 Musketeers, The Lion King, Beauty and the Beast, Cabaret, Mary Poppins, The Little Mermaid and many more.
When we met over lunch in the meat district in New York he told me how Disney's preferred photographer Joan Marcus could not do the photo shoot for The Dutch production of Aida the musical because she was afraid of flying since 9/11. As a result, Deen got the chance to do the photography for the musical composed by Elton John.
Deen embraced the opportunity and this is how he became Disney's preferred photographer. He did a.o. Aladdin and Frozen on Broadway and will soon fly to Stuttgart to do the photography for the production of Aladdin which will premiere on March 24th. Deen confessed it was a big risk to move to New York. Working for Disney is great and has huge impact but Deen is happy that other clients in Europe still ask him to come over and 'do their shows', like Die Vereinigte Bühnen Wien, Holiday on Ice and Stage Entertainment.
Deen obviously has an eye for the right composition, the exact moments in a scene. He discovered and developed his talent thanks to his father who learned him during long morning walks to look at nature and animals.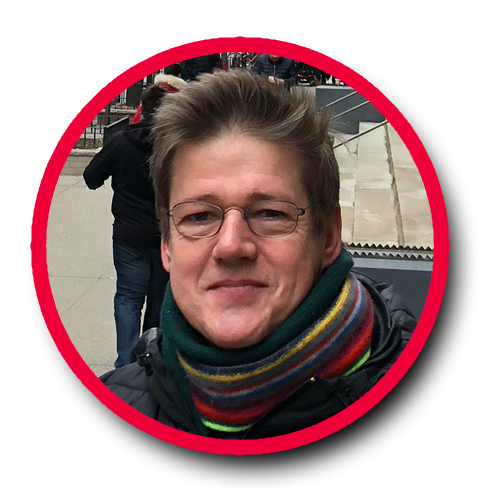 "Working for
Disney is great
and has huge impact"
Deen van Meer in New York, with the building of the New Yorker in the background.
(The photo Maarten took shows that not everyone has THE EYE ;)).
So far, the adventure works out fine. Last year, 53% of Deen his new business came from
US based clients such as The Prom, The Band's Visit and Disney.
For further information see www.deenvanmeer.com or contact Deen via deenvanmeer@me.com