Very first

Anastasia

Costume Expo opened in Madrid
Many of you have pets that you love and adore. They're some of the most excellent companions you can have. We want to celebrate all 'Stage Pets' in the next Spotlight in October. And as 4 October is World Animal Day we will be happy to put all pets in the Spotlight!
So please send us photos or videos of your funny, sweet, crazy, loving, beautiful pet(s) and we will place them centre Stage.
Send your photos + name of pet(s) to:

On Wednesday, 17 July, we opened the very first Anastasia Costume Expo in Madrid. A unique exhibition showing the musical's wonderful detailed costumes and props to the public.
It is the first costume exhibition of the musical Anastasia and it is located in the Lobby Art Gallery of the Emperador Hotel in Madrid just a five minutes' walk from the Coliseum Theatre where Anastasia El Musical is playing.
This expo gives the audiences a unique opportunity to get up close with the exclusive costumes of this successful production.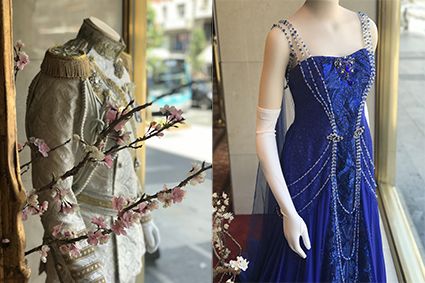 Some of its most important pieces are shown, designed by the designer Linda Cho, awarded with the prestigious Tony Awards.
The exhibition is from 17 July to 11 August. It will be open to the public from Monday to Sunday from 11 a.m. to 10 p.m. in the Lobby Art Gallery of the Hotel Emperador, at the Gran Vía.
---